Austin Eubanks Biography
Austin Eubanks was a 37 years old American public speaker and survivor of the 1999 Columbine High School shooting. He is an expert on drug addiction and recovery.
Austin Eubanks Age
He was born on 8th October 1981. Eubanks was 37 years old at the time of his death. Which occurred on 19th May 2019.
Austin Eubanks Columbine High School Shooting
He was a survivor in the Columbine High School shooting that took place on 20 April 1999. Whereby two students killed 12 fellow pupils and a teacher. They then killed themselves.
Eubanks was just 17 when he found himself hiding underneath a table with his best friend, Corey DePoote. They were in their school library after two shooters opened fire in Columbine High School.
The two shooters made their way into the library where they fired under each table. Eubanks, who was also shot with bullets finding his hand and knee, watched his best friend die.
Austin Eubanks Addiction
Eubanks was heavily medicated during the time of treating his injuries. Therefore, quickly developing an addiction to pain medication. This is after being drawn to the way it numbed his emotions following the traumatic experience.
Unfortunately, he developed an opioid addiction and later became a public speaker. Eubanks is dedicated to addressing the topic of substance abuse and addiction recovery. However, before finding long-term recovery, he continued to struggle with his addiction throughout his 20's, with multiple attempts for treatment.
He recently spoke at the 2019 Connecticut Opioid and Prescription Drug Prevention Conference on May 2, 2019.
Austin Eubanks Photo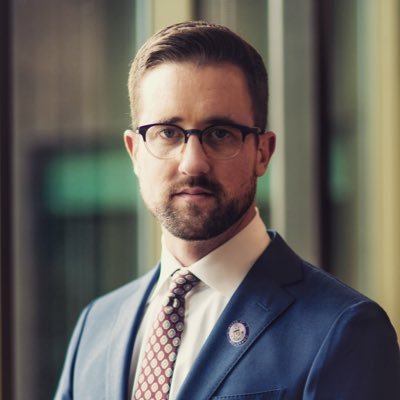 Austin Eubanks Career
Previously, he used to serve as the Chief Operations Officer for Foundry Treatment Center According to his website. Thus, directing a multi-phase, nationally-accredited treatment program overseeing a team of more than four-dozen care professionals.
He also served as the Director of Operations for NorthStar Transitions. A young-adult, transitional treatment program in Boulder, Colorado, working with college-age men and women transitioning.
From residential treatment to independent living, and the Executive Director of Quiet River Transitional Recovery Community. Which is a luxury transitional treatment program in Denver, Colorado focusing on lifestyle reintegration for professionals in recovery.
Austin Eubanks Death – Suicide
His body was found at his residence in Steamboat Springs, Colorado, on May 19, 2019. This was according to Routt County, Colorado, Coroner Robert Ryg, found during a welfare check when he didn't answer his phone.
Eubanks Cause of Death
The cause of his death has not been known. However, according to Robert Ryg, Routt County, Colorado, Coroner, no foul play was suspected and an autopsy is scheduled for Monday to determine the cause of death.
Eubanks Family
Members of his family said in a statement to KMGH, Eubanks "lost the battle with the very disease he fought so hard to help others face. Also, helping to build a community of support is what meant the most to Austin, and we plan to continue his work."
They further said, "As you can imagine, we are beyond shocked and saddened and request that our privacy is respected at this time.
Again, based on information received from the Routt County coroner, the cause of death is unknown at this time, pending autopsy results. Though, we thank the recovery community for its support."
Ted Talk
Gabrielle Crahan Bio, Age, Parents, Siblings, Death and Cause of Death.
Melvin Edmonds Bio, Age, Wife, Death, Cause of Death, Stroke, After 7 and Net Worth.