Eddie Villanueva Biography.
Eduardo "Eddie" Cruz Villanueva also known as bro Eddie is an Evangelist and president-founder of one of the largest Christ-centered, Bible-based, full-gospel churches in the world Jesus is Lord church worldwide. Eddie was a communist-atheist, radical activist and street parliamentarian.
Eddie was once imprisoned twice during the martial law for fighting along with the oppressed for their rights against land grabbing. He is also the founder of the Philippines for Jesus movement. Eddie was once a presidential candidate in the 2004 and 2010 Philippines election and a senatorial candidate in the 2013 mid-Philippines election.
He also owns and the founder of Jesus is lord college foundation.
 Age.
Eddie was born in Bulacan on October 6, 1946. As for 2021, he is 74  years old.
Read also; Matt Chandler Biography, Age,Restoration, Sermons, Books, Village church, Brain Tumor, Marriage,Quotes, And Website.
Alvin Love II Bio, Age, Nationality, Wife, Children, Church
 Family.
Villanueva parents were Joaquin Villanueva and Maria Cruz. Joaquin was a former Olympic sprinter who represented the Philippines in the far eastern games.
Eddie Villanueva Relationship.
He married Adoricion Jose Vallanueva .
 Nationality.
Eddie is of a Philippine nationality.
Eddie Villanueva Children.
Villanueva is said to have four children but the most notable one is Emmanuel Joel Villanueva. Joel works as a  senator in the Philippines. He took his senatorial seat following the 2016 Philippine national election.
 Education.
Eddie graduated with a degree in commerce, majoring in economics from the Philippine college of commerce renamed as the Polytechnic University of the Philippines. He also took law in the University of the Philippines but never had time to take the bar since he was much into activism and fighting local landgrabbers in Bulacan.
Eddie Villanueva Career.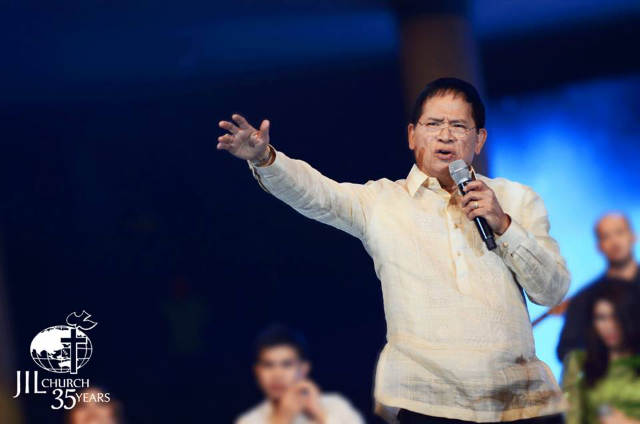 Villanueva worked full time as a member in the economics and finance department of PCC until 1972. He then worked as the export manager of Maran Export industries in 1973 and later from 1976 to 1977, he was the general manager of the Agape trading cooperative .he returned to PCC, now renamed, in 1978 as a part-time professor.
Eddie Villanueva Net Worth
Villanueva net worth is $18.4 million.
Eddie Villanueva On Homosexuality
Eddie is against homosexuality. He addressed this during an interview.  Where he said that we should not imitate the bible like Sodom and Gomorrah since punishment will befall on the country that it will happen in.
Eddie  Videos
Last updated on 15th January 2023