Jim Payne Biography
Jim Payne is an award-winning journalist/news anchor from Green Bay, Wisconsin. Payne co-anchorsed the 5:00, 6:00, and 11:00 p.m. news broadcasts for NBC-TV affiliate WESH-TV Channel 2, in Orlando, FL.
Furthermore, he has earned himself numerous awards from the Associated Press and the Radio and TV News Directors Association. Too, he also received the North Carolina Governor's Award for Community Service.
On May 15, 2023, Jim announced his plans to retire on September 1, 2023. This is after a 45-year career of news anchoring.
Retirement | Last Day at WESH TV
Jim finally retires, after a 45- year career in journalism. Today will be his last day at WESH TV, since he joined the station in 2000.
"The time goes by so fast. One day we're raising boys, the next we're making plans around grandchild. I have been blessed beyond belief professionally, working with some of the most talented people in broadcast journalism, working at a great big powerful TV station that uses its powers for good."
Age
Payne was born in Green Bay, Wisconsin, in 1958. He is 65 years old as of 2023. However, the date and month he was born are not yet known.
Jim Payne Family
Payne's secretive nature has deprived us of knowing his early life, parents' identity, and siblings' details. Though he was born and raised in Green Bay.
Jim Payne Wife
Award-winning journalist/news anchor Jim Payne is married to his wife, Sharon. Currently, the couple has two sons Jimmy and Michael. They are also proud grandparents to their grandchildren.
Jim Payne with his wife Sharon,at the Black and White Gala for Give Kids the World in 2019
 Education
Payne attended Purdue University and attended Purdue University in West Lafayette, Ind. Earning a bachelor's degree in communications.
On October 27, 2023, Jim received his award as a Distinguished Alumni Of Purdue University's College of Liberal Arts.
Achievements by Jim Payne at WESH2 | Retirement
He joined WESH 2 News in December 2000 as a weekend anchor and reporter, and then later to anchoring all of WESH 2's evening newscasts. Below are some of the achievements made by Jim, during his time at WESH2.
| | |
| --- | --- |
| December 2000 | Jim joined WESH 2 News |
| 2003 | Peabody Award-winning report by Jim Payne |
| 2006 | Jim helped launch the 4 p.m. news cast |
| 2008 | Helped launch the 10 p.m. news on CW |
| 2016 | Helped launch WESH2 Chronicle, the stations magazines show focusing on all thing Central Florida |
| 2020 | Jim led two separate telethons, that raised more than $2 million for the food bank |
In addition to that he has also been a driving force behind WESH2's annual Share Your Christmas food and fund drive supporting Second Harvest Food Bank of Central Florida.
He first mentioned about his plans to retire in May 2023. Where he stated that he would retire come September 2023.
Jim Payne Image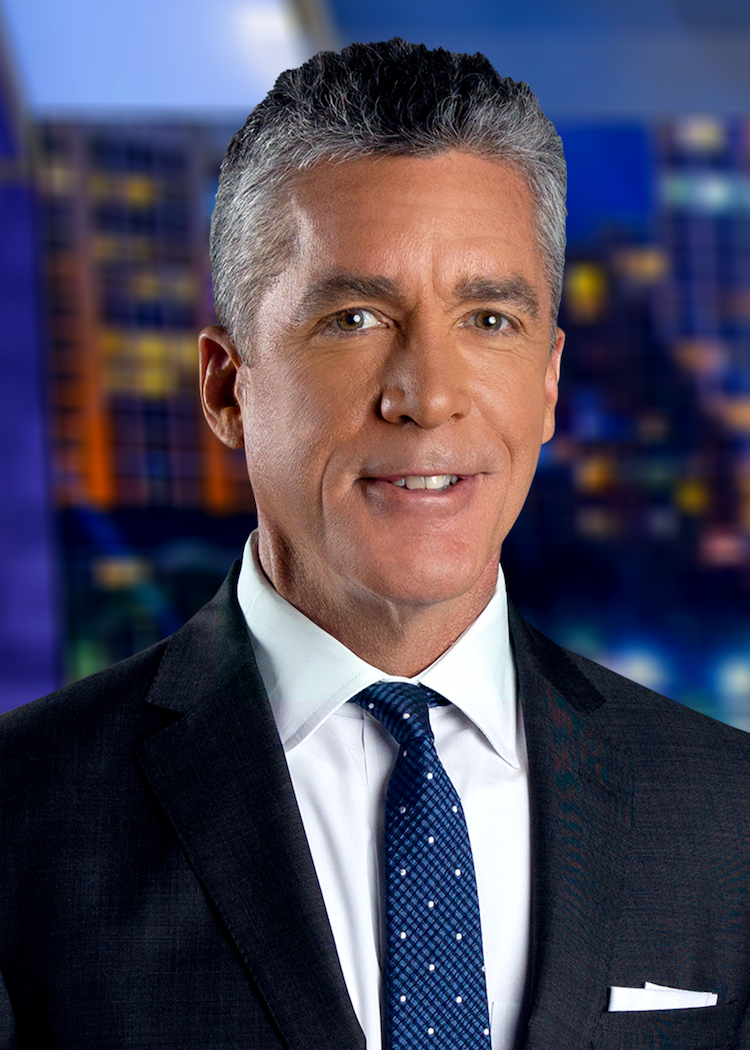 Jim Payne Career
Payne is an award-winning journalist/news anchor from Green Bay, Wisconsin. Payne co-anchored the 5:00, 6:00, and 11:00 p.m. news broadcasts for NBC-TV affiliate WESH-TV Channel 2, in Orlando, FL.
Furthermore, he is a member of the board of directors of Special Olympics Florida. Thus, he works on the annual Holiday Heroes campaign for the Make-A-Wish Foundation of Central and Northern Florida, and with fund-raising at the Edgewood Children's Ranch in Orlando.
Payne worked at WRAL-TV, the then-CBS affiliate for Raleigh, North Carolina before moving to WESH. He is currently a WESH news anchor. Jim came to central Florida from WRAL-TV in Raleigh/Durham, North Carolina.
Additionally, he also honed his skills at WRBL-TV in Columbus, Ga.; WKJG-TV (now WISE-TV) in Fort Wayne, Ind. WTWO-TV in Terre Haute, Ind.; WFLI-TV in Lafayette, Ind.; and the NBC News Southwest Bureau in Houston, Tex.
However, his most well-known community service effort takes place annually. The Jim Payne Fearless 5k for the Children raises money for Kids House, a non-profit organization assisting victims of abuse.
Jim Payne Net Worth
News anchor Jim Payne estimated net worth is ranged between 500k – 1 million.
Hobbies and Interests
Running
Weight Training
Hockey
Spending time with his family
 News Anchor
Jim Payne is an award-winning journalist/news anchor from Green Bay, Wisconsin. He co-anchored the 5:00, 6:00, and 11:00 p.m. news broadcasts for NBC-TV affiliate WESH-TV Channel 2, in Orlando, FL until his retirement on September 2023.
Read also; Jeff Bewkes Bio, Age, Wife(s), Salary, Career, Compensation, and AT& T.
Jose Diaz-Balart Bio, Age, Wife, Career, Net Worth, Family, Twitter
Jummy Olabanji Bio, Age, Net Worth, Husband/Wedding, Life, Education, Career
Jim Payne Interview
Published: 6:41 AM, Sep 18, 2017
 The special, "Matter of Fact: the State of Addiction," is part of year-long multi-platform news and investigative series, combined with community-based efforts, that Hearst Television launched in January 2017 to inform local audiences of the opioid crisis and efforts to develop solutions.
"Matter of Fact: the State of Addiction" originated from the Newseum in Washington, D.C., where it was hosted by award-winning journalist Soledad O'Brien, who also hosts Hearst Television's acclaimed weekly syndicated political magazine show "Matter of Fact with Soledad O'Brien."
#stateofaddiction
The special featured WESH 2 News Anchor Jim Payne, who shared a very personal story about his eldest son's battle with addiction, and its effects on his entire family.
The program featured social-media elements to enable viewer engagement, including the hashtag #stateofaddiction to post pictures, videos, and stories of loved ones in order to create a virtual "wall of remembrance" for victims of the epidemic.
Appearing in featured interviews: U.S. Sen. Ron Johnson (R-WI), Chairman of the Senate Committee on Homeland Security and Governmental Affairs; Dr. Kelly Clark, President of the American Society of Addiction Medicine; Dr. Andrew Kolodny, Co-Director of the Opioid Policy Research Center at Brandeis University; Dr. Leana Wen, Commissioner of Health for the City of Baltimore; and Dr. Rahul Gupta, Commissioner for Public Health for the State of West Virginia.
The special also included segments with U.S. Drug Enforcement Administration (DEA) Director Chuck Rosenberg; Sen. Rob Portman (R-OH), author of the Comprehensive Addiction & Recovery Act (CARA); and Rep. Greg Walden (R-OR), who chairs the House Energy & Commerce Committee, which oversees the DEA.
The Hearst Television stations serve 26 media markets across 39 states reaching more than 21 million U.S. television households. To make this special available to communities beyond this coverage area, the Hearst Television stations also will stream the special life from their websites and mobile apps.
Last Updated On: 1 September 2023