Wrestler Ashley Massaro Biography
Wrestler Ashley Massaro (Ashley Marie Massaro) was an American professional wrestler, television host, and model. She was best known for her time with World Wrestling Entertainment and for her appearance on Survivor: China. Furthermore, she made her debut in WWE after winning the WWE Diva Search in 2005.
Massaro Age
Wrestler Ashley Massaro was born on 26 May 1979 in New York united states. She died at the age of 39 on 16 May 2019 in long island. she had a height of 1.65m and a billed weight of 49.9kg.
Massaro Family
She was born into a family of wrestlers. Massaro grew up in Babylon, New York, where her brother and father competed in amateur wrestling. She had a daughter, Alexa who was born on July 23, 2000.
It seems like she was once in a relationship that's why she has a daughter but recently before she died, she was single. Alexa became sick later in mid-2008. However, when her daughter became sick she asked for an early release from WWE to care for her daughter.
Massaro Parents
Her father is also a wrestler together with her brother and her uncle, they competed in amateur. There are no more details concerning her parents and her entire family.
Wrestler Ashley Massaro photo.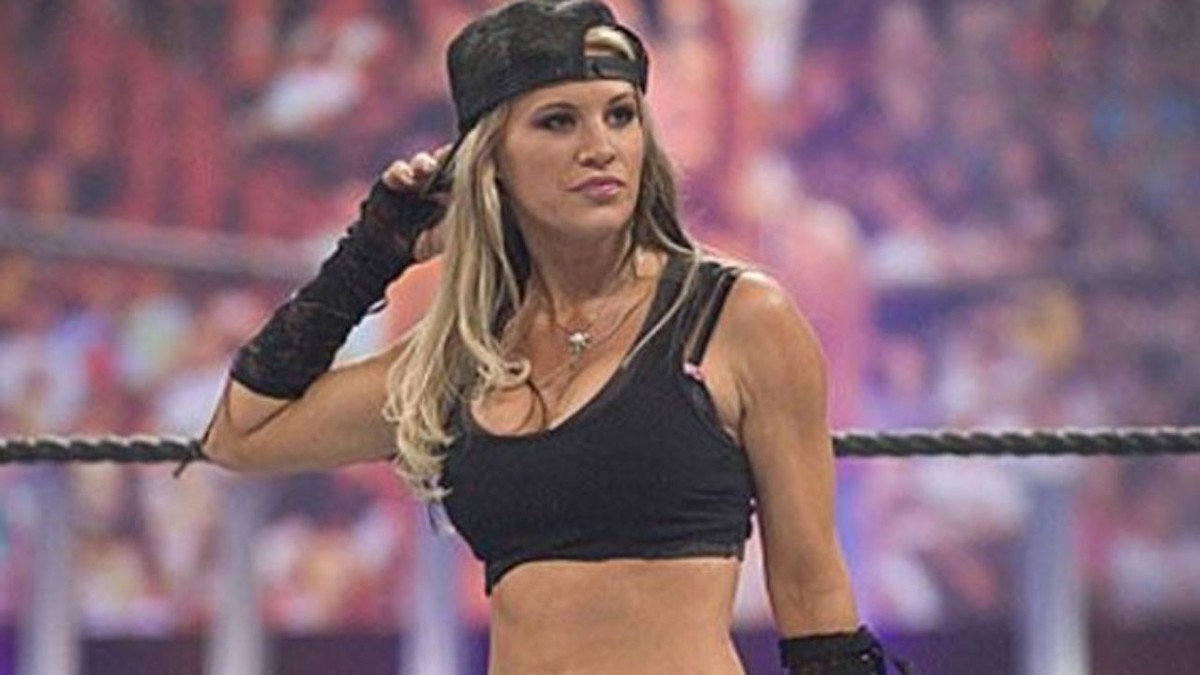 Massaro WWE/career
She competed in Miss Hawaiian Tropic pageants and was crowned Miss Hawaiian Tropic USA in 2002 and Miss Hawaiian Tropic Canada in August 2004. She appeared in FHM, Stuff, Maxim, and on the cover of Playboy after joining WWE, though she had previously posed for Playboy in 2003 and 2004.
Massaro tried out for Playboy scouts when they were searching for models for the 50th Anniversary Playmate Hunt. She appeared in the accompanying pictorial in December 2003. In addition, she appeared in both Femme Fatales and Flex magazines.
She also hosted several E! channel Wild On! episodes and appeared on Breaking Bonaduce as Danny Bonaduce's personal trainer. However, she guest-starred on an episode of Extreme Makeover.
In February 2007, Massaro and Glenn "Kane" Jacobs filmed an episode of the CW's Smallville that aired on March 22, 2007. In April 2007, Massaro also appeared as a guest on Fuse TV's show. On April 20, 2007, Massaro and several other wrestlers filmed Timbaland's video, "Throw It on Me," featuring The Hives. In 2008, she appeared in Rev Theory's video for "Hell Yeah.
During her tenure in the company. She had appeared on the covers of several magazines, including the April 2007 issue of Playboy. She also made guest appearances on several television shows and performed in music videos and her death comes two months after she said she's training to return to wrestling.
Her most high-profile matches were a WWE Women's Championship match against Melina at WrestleMania 23 and a Playboy Bunnymania Lumberjill match at WrestleMania XXIV.
WWE shared condolences
"We are saddened to learn of the tragic death of former WWE Superstar Ashley Massaro," WWE said in a statement. WWE offers its condolences to Ashley's family and friends.
Her former colleagues shared condolences and memories of her, shortly after her death was announced.
"I have no words. Ashley was my tag partner at Wrestlemania. My sometimes road wife. We did countless photoshoots and press days together. It seems like yesterday Ashley was a major part of my life and then our worlds changed and now she is gone. I'm heartbroken for her family," Maria Kanellis Bennett tweeted.
Professional wrestler Torrie Wilson described her as one of the sweetest people she knows.
"I can't even begin to explain how devastated I am," she said.
Massaro also competed on the CBS show "Survivor" about a decade ago. WWE did not provide any details on her cause of death.
Wrestler Ashley Massaro Net Worth
Ashley had a salary of $131,000 in 2010 which might have increased to a million in 2018. Besides, she also receives a good amount from endorsements and bonuses. As of 2018, her net worth was estimated at $2.5 Million while that of 2019, is still under review.
Wrestler Ashley Massaro Survivor China
Massaro later was a contestant on "Survivor: China" in 2007, but was voted off on the second episode of that show. That year, she was also on the April 2007 cover of Playboy Magazine. She struggled with illness at the outset of the season, clashed bitterly with Dave Cruser, and was voted out in 15th place.
In May 2019, Ashley died for undisclosed reasons. Therefore, she is the fifth contestant to pass away.
Wrestler Ashley Massaro Matt Hardy
Recently, Massaro did not appear to be dating anyone publicly at the time of her death. Maybe she decided to keep her relationship life secret. She had a .relationship with Matt Hardy in November 2018, she reminisced on her relationship with Hardy and ended up getting in an online feud with Hardy's wife, Ruby Hardy.
After that scandal, she decided to separate ways from Hardy. Even if these love birds were no longer together, Hardy,s wife never stop going after them. Also, it seems the wife was so jealous. Accordingly, they started exchanging words through social media. The cause of her death has not been determined. Although they had broken up after that. Moreover, she hasn't been together with Hardy for a while, but that didn't stop Hardy's wife from coming after her.
Conversation between Ashley and Hardy's wife on Twitter
In November 2018 she tweeted, "Omgoodness so I'm going through my garage looking for old tax stuff (yea good times lol) n I find a box including one cd burned for me by @MATTHARDYBRAND from 2005 currently listening to it n had some really good music on it-only up to song 8 rn-hope he n his fam r doing amazing!"
Ruby tweeted back at Massaro, "Last time we spoke I said I'd knock u on ya ass on sight & u wanna pop up with "hOpE ur fAm is amazing" like u think I forgot u tried to come over here w pills while I was out of town in '11? Bitch FOH. u may be running the Jesus gimmick these days but I don't forget shit."
Massaro then replied to Ruby with the following tweet:
"Sit down Reby, was living in NY in 2011 n nowhere near NC-there was no 'aw precious moments' here-I simply stated I found a cd from 2005 Matt made from BACK IN THE DAY! No nostalgia! Bless ur heart darlin'-Just u.getting rowdy.per usual.n ps knock my a$$ on-site?BAHAHA ya ok-grow up"
In an interview of 2014, in London hardy acknowledged that he had a romantic relationship with Massaro for a period of time, but they were no longer together.
Wrestler Ashley Massaro Entrance Music
Ashley Massaro Wrestlemania
WWE announced on Thursday evening the death of former WWE performer Ashley Massaro, who wrestled for the company for three years. After winning in 2005, Massaro competed for the WWE Women's Championship at Wrestlemania 23 back in 2007 and recently appeared to be gearing up for a return to wrestling.
Massaro sued WWE in 2016
she accused the operation of a whole range of health and safety abuses and oversights, including the alleged mishandling of a sexual assault incident during a company trip to Kuwait in 2006. During the trip, as a civil war raged in neighboring Iraq, Massar Ashley, a WWE diva—was sexually assaulted at a US military base, she alleges in a lawsuit against the WWE.
Massaro, who became a Playboy cover girl and "Survivor: China'' contestant during her WWE tenure, says she was examined by a company physician after she returned from Kuwait. She alleges the doctor reported the incident to WWE executives, who met with her "to apologize for their negligence, but they persuaded her that it would be best not to report it to appropriate authorities.
Ashley Massaro Cause of Death
Her lawsuit accused WWE of concealing the dangers of repetitive head injuries according to the Globe's report. According to TMZ, Massaro was taken from her Long Island, New York home to a local hospital, where she died "early Thursday morning." No cause of death has been made public, but officials have reportedly described it as "non-criminal."
Ashley Massaro Stephanie
On Friday, fans pranked former WWE Diva Ashley Massaro on the social networking website Twitter yesterday using a fake Stephanie McMahon account. Thanks to Raj Girl of WrestlingINC.com, read what the prankers put to Ashley below: